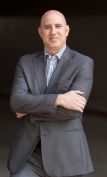 It is critical now more than ever to have a firm grasp on what consumers what from us. If we do not learn to catch up with iGen, we will be rendered obsolete. Stefan Pollack has more than 25 years in the business and knows, hands on, what works and what doesn't in this new environment.
iGen started turning 18 last year–are you ready?
Book Stefan to speak in person or via webinar and find out how to navigate this new communications landscape.
Learn how to reach iGen's infinite touch points
Impulse zones are no longer limited to brick and mortar stores–find out how to fuse the offline and online worlds
Reach iGen by reaching the people they listen to
Transform your value proposition to curating other influential voices, rather than trying to promote your own
Discover how to make your brand a lifestyle that iGen will embrace
Build social responsibility into your brand's fabric